Major warehouses and distribution centers are leveraging the advantages of an energy optimization plan. By employing a tailored strategic energy plan, a warehouse operator can navigate toward successful cost reductions, increased productivity, improved safety, easier warehouse navigation, increased energy resilience, and a lower carbon footprint. The path toward long-term energy gains can be achieved with a three-pronged approach that incorporates energy efficiency measures like LED retrofits and lighting controls, strategic energy procurement, and develops pathways for on-site solar energy generation. These three efforts can deliver dramatic cost cuts for warehouses and offer some competitive advantages for the future.
In addition to cost reduction, addressing energy as a part of a warehouse business's strategic plan can help leadership be ahead of carbon regulations and cap and trade programs like the Regional Greenhouse Gas Initiative (RGGI). Energy optimization plans that are implemented for warehouses now will deliver more security into the navigable future, especially for warehouses located in RGGI states like Pennsylvania, Connecticut, Delaware, Maine, Maryland, Massachusetts, New Hampshire, New York, Rhode Island, Vermont, and New Jersey.
In this article, we will lay out the formula for a successful energy optimization path, starting with one of the heaviest energy loads on a warehouse, lighting.
Step #1 Warehouse Lighting Retrofit
As of a 2018 survey by the U.S. Energy Information Administration, it's estimated that 3 billion square feet of warehouse facilities in the U.S. still employ old lighting technology. Historically, warehouse lighting arrays consisted of old metal halides (MH) and high-pressure sodium lamps (HPS). These older lamps are problematic because they are slow to fully light, lighting becomes quickly dulled, they have extremely short lifespans, waste energy, and they waste a lot of heat, which causes HVAC systems to run harder. For every 100 watts used to light a space, an additional 30-35 watts of cooling is required, according to ASHRAE (American Society of Heating, Refrigeration, and Air Conditioning Engineers.

Since lighting represents 60% of warehouse electricity usage, it poses one of the highest energy costs, based on the national average for utility costs. A complete warehouse lighting retrofit is the natural first step in an overall energy optimization plan to achieve a laundry list of initial benefits in a short payback period.
Some of the highlighted benefits of a warehouse switching to LED lighting include:
● Longer lifespan
● Lower energy costs
● Lower maintenance time
● Lower maintenance costs
● Eliminate the ongoing cost of ballast replacements (~$100/ 2 ballasts)
● Lower HVAC demand
● Increase productivity
● Improved sleek, modern look
● Eliminates breakage hazards from mercury lamps
● Decrease downtime
● Leverage financial rebates & incentives
Check out this zero upfront capital LED retrofit at Spooky Nook Sports:
Now that we've effectively lowered energy costs with an LED retrofit let's see how we can optimize our energy usage even further with some warehouse lighting control strategies.
Step #2 Warehouse Lighting Control Strategy Implementation
Employing the right set of energy control strategies can help to achieve next-level energy reduction goals. Before implementing a controls strategy, you will want a full understanding of the warehouse layout to designate for areas of predictable activity. For example, many warehouses use zoning tactics to place the higher demand areas in the warehouse closer to the proximity. Zones offer more control for less frequently used areas so that lighting can be tailored to each of these regions. It's essential to have a roster of use areas and distinguish important areas like workspace zones versus high traffic and low traffic storage aisles.
Lighting controls work to help us answer some simple yet highly important questions for reducing energy usage like:
● What kind of lighting is needed?
● Where is lighting needed?
● When is it needed?
These are some of the key methods used for effective warehouse lighting controls.
Dimming & Daylight Sensors
In locations with significant natural lighting, dimming is an effective strategy to meet the needs of darker hours of operation. When sensors are programmed to divest light during the day, coupled with occupancy sensors, there is great room for energy savings with dimming.
Occupancy Sensing
Warehouses can gain big from commonly used occupancy sensing. The system functions by detecting movement using a passive infrared or ultrasonic sensor. For warehouses, this method helps save energy in infrequently used areas. It's also very convenient for workers who need immediate illumination where tasks must be completed, but also the support of a system that can shut off or dim lighting when the space is no longer occupied.
Time Scheduling
One of the most common features of a lighting control system is time scheduling. This simple method can be used for scheduling specific on and off times for hours of operation or can be programmed for more complex scheduling such as various times of the day, days of the week, and seasonally. Keeping a scheduled system helps contribute to predictable usage metrics. While workers are still able to override the system manually when needed, scheduling strategies are very much a useful tool for energy conservation.
Automated Maintenance
There are advanced systems that can offer greater warehouse energy oversight. Automated maintenance systems help managers take charge of lighting maintenance needs by tracking historical data, keeping track of energy usage trends, and lamp maintenance requirements.
Lighting control implementation and LED retrofits will serve some of the most substantial energy optimization goals for warehouses. To take strategies even further for a fully optimized warehouse energy plan that cuts additional costs and increases energy resiliency, let's explore some final strategic measures for your warehouse energy tool belt.
Step #3 Strategic Energy Procurement for Warehouses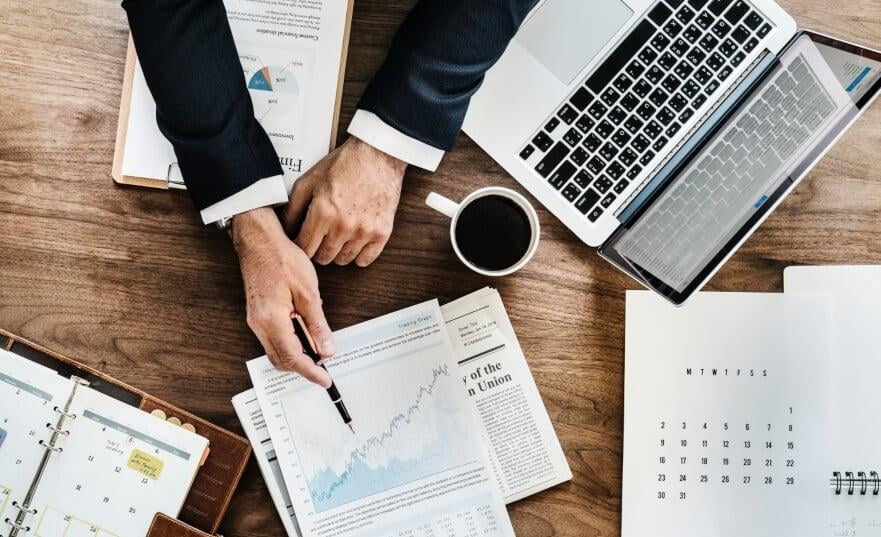 As many warehouses and distribution centers operate on a 24-hour schedule, strategic energy purchasing can become another helpful tool for warehouse managers. Partnering with a skilled energy professional, you can leverage industry insights and trends, as well as other expert knowledge for achieving the best energy contracts according to your facility's specific usage and needs. Energy procurement professionals will use historical data from the facility to help garner better, and more predictable pricing. They will also help you reduce pricing fluctuations of short-term contracts, with longer-term rates. They may also recommend a Demand Response strategy to help your warehouse make money by lowering utility usage during peak hours and shifting loads onto on-site generators.

Step #4 On-site Warehouse Solar Power Generation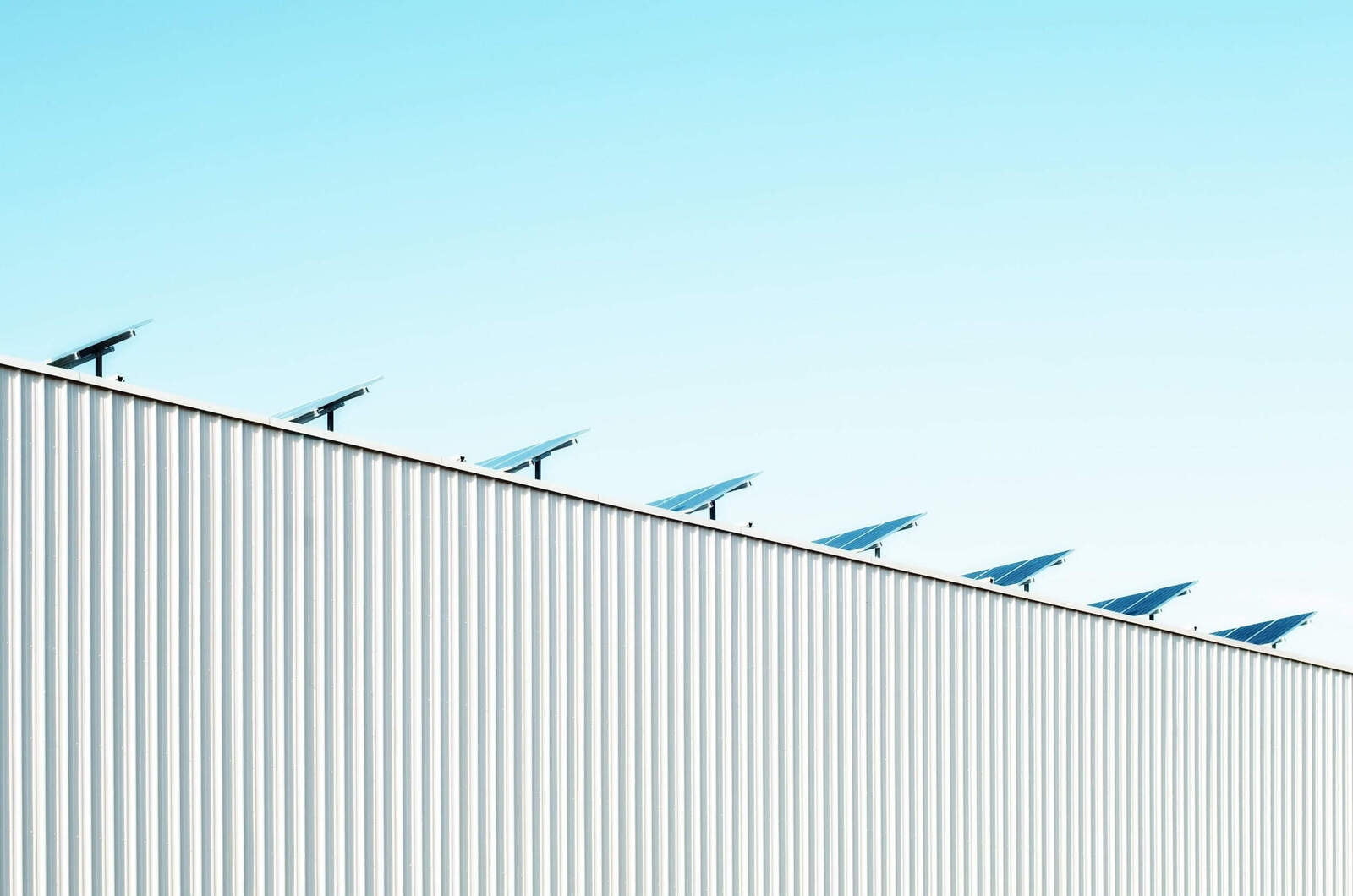 Finally, with the cost savings from energy efficiency measures and procurement, warehouse energy budgets can be shifted toward on-site energy generation efforts, like solar PV. Solar energy is a rapidly adopted strategy for capitalizing on warehouse roof space. Major warehouses and distribution companies around the world have adopted this strategy as a business goal. The excess energy generated from warehouse solar panels can also be sold back to the utility company, offering another source of income.
Power Purchase Agreements (PPA) are a helpful financing method for warehouse managers looking to make a quick switch to solar without any upfront costs. PPAs can be set up quickly and offset utility bill costs offering additional flexibility for operating off the grid when necessary.
Taking the lead from major brands, here's a list of MW generation efforts.
Achieve Warehouse Energy Management & Optimization
Without significant upfront capital, and in some cases, no upfront capital, warehouses, and distribution centers can begin to leverage an energy strategy that drastically cuts costs. By focusing on LED retrofit and lighting control efforts, warehouse managers can use the efforts gained to create a highly competitive facility that incorporates strategic energy purchasing and on-site solar generation. Contact the A1 Energy team to answer your warehouse energy optimization questions.